ALITA Battle Angel
FEATURE FILM
Lightstorm Entertainment

Senior VFX Consultant
Credits
Director: Robert Rodriguez
Producers: James Cameron & Jon Landau
Production Designer: Steve Joiner
Aditional Production Design: Ben Procter & Dylan Cole

IRON CITY PIPE MAZE
Keyframe illustration

During the pre-production phase of ALITA, I had the opportunity to explore a few of Iron City's suspended pipe mazes. The image above showcases Alita's escape from the MotorBall Stadiu. The world of Iron City was an interesting creative crash between cyber-tech and Havana architectural features which allowed for rich material breakups and complexe color palettes.

SKARAMASAKUS "MASA" Motorballer
Character Design


Towards the end of the production, the need for aditional Motoroball characters came up. Skaramasakus, a character already established in the Manga made its way in.
MOTORBALL STADIUM
Keyframe illustration


The image above showcases the Motorball Stadium entrance with its LCD monitor tunnel and some cyber gawkers on their way to the show…
"MACE" Motorball Racer
Character Design
"EXPLODER" Motorball Racer
Character Design
IRON CITY TAQUERIA
Keyframe illustration
VECTOR's PENTHOUSE
Keyframe illustration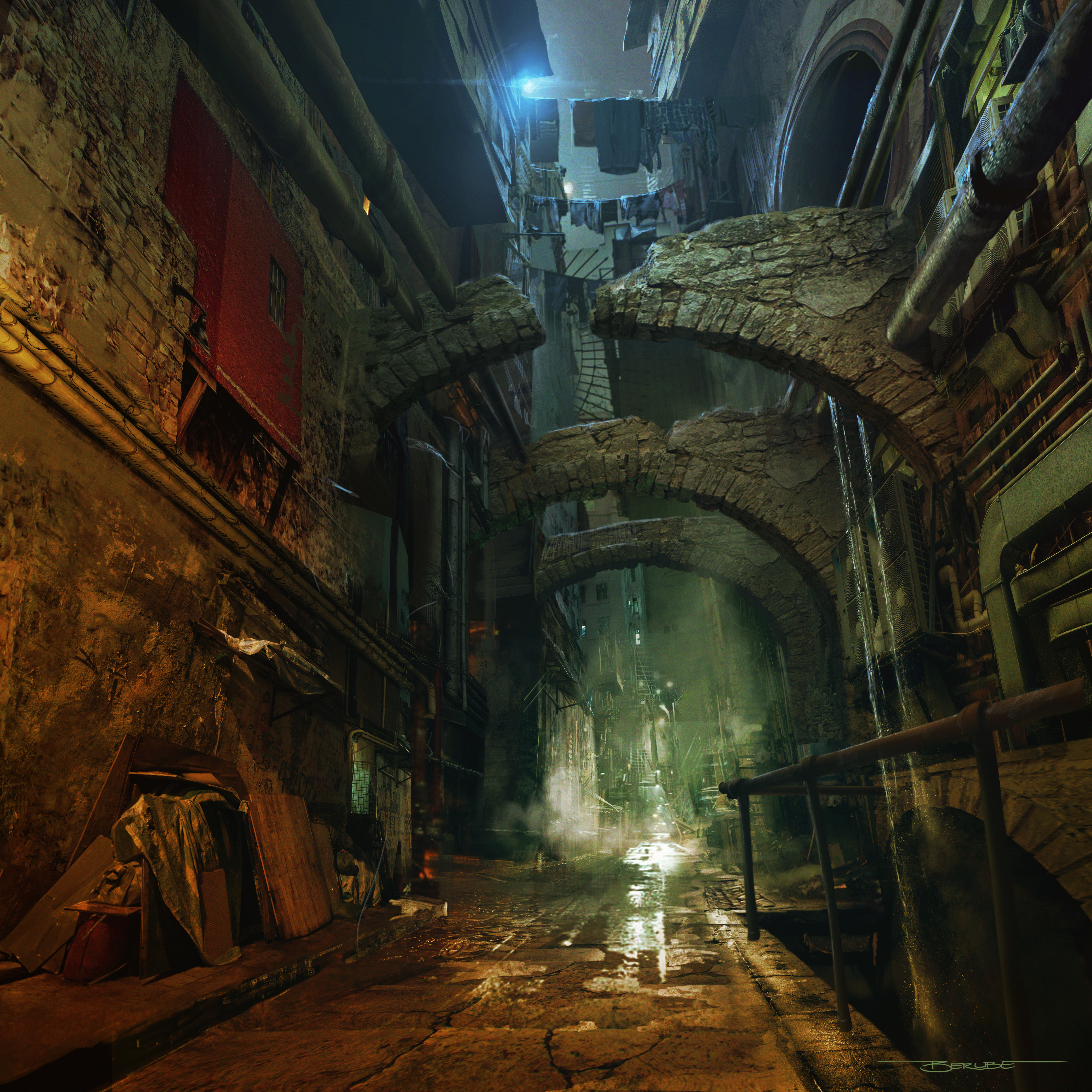 MURDER ALLEY
Keyframe illustration
JONATHAN BERUBE

Director + VFX Art Director
Game Trailers / Commercials / Episodics